Each soul has a voice that speaks to a mystery
Well hidden in someone's dark spirit
Its song may well penetrate many an ear
Yet only one truly can hear it
To this one its meaning is poignant
His heart can hardly hold it
This pawn in the hand of this powerful poem
Is exalted far beyond the poet
From…. "Let My People Go" by Eric Wood
The music of Eric Wood has been described as intense, compelling, intimate, provocative, poetic and personal by many critics in the U.S, Canada and Europe. An American amalgam of jazz, folk, country and rock meets Brazilian and Middle Eastern musical idioms in his music. Together, they weave the raiment for the poignant, lyrical writings rendered in Wood's smoky, baritone voice on his new upcoming CD release. Simultaneously romantic & political, Wood occupies a never too far off, yet still somewhat isolated location in the American song-writing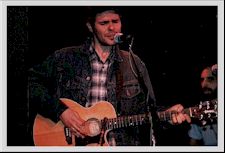 landscape. "This sounds too much like it's really what Eric Wood's music must be for it to be the result of some calculated gesture," a Music Reviews Quarterly writer reported. In another very recent review of Eric's first CD, Letters From the Earth (Tangible Music TG129), in London's MOJO magazine, Pat Gilbert writes; "As a 40something songsmith, Eric Wood ought to have some encyclopedic pedigree. But a 30-year career that started in Ohio's coffee houses, took in Nashville in the early 70s and ended up in the bars of New York's East Village has seemingly left an indelible blank on the pages of Guinness and Macmillian." He calls Eric's first CD "an unhurried melt of folk, blues and wee-hours jazz, often operating over subtle Latin rhythms and unobstrusive strands of jazz instrumentation (vibes, marimbas, sax). It's a belated solo debut that's astonishing for it's gleefully understated musicianship and emotional authenticity."
The new Eric Wood CD, to be released in September on Appaloosa Records /IRD, establishes his musical diversity and extraordinary lyrical prowess with a new band, in a context all its own.
Eric came from an austere background in the Appalachian foothills near the Ohio /West Virginia border. Factory workers that had migrated from mostly Eastern Europe, indigenous hillbillies, and Amish families shared both the turf and the troubles. Each group held tightly to their own beliefs, religions and types of folk music while to the dismay of them all, the radio blasted the new unholy, British invasion music to their kids. While the older music was marrow deep in Wood's bones, it didn't calcify until it was thoroughly saturated with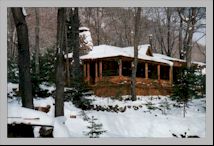 the new. To the entire neighborhood's dismay, Wood's more than slightly "loosely wrapped" adoptive mother (as he refers to her) often listened to the music of Harry Belafonte, Ray Charles and early Bob Dylan at high volumes. These voices sounded so severe in this environment, even the most open-minded individuals in his home-town had great difficulty listening to them. Eric heard these sounds early on and never thought twice about them. They were just more music to his ears. But life with his mother's volatile personality nevertheless proved impossible even for him. He left home in the late `60s at the age of 15 to establish a new life among the leftover Beats and newcomer Hippies in San Francisco's Haight-Asbury district. There, more rhythmically compelling Miles Davis, Dave Brubeck and Thelonious Monk influenced music, brought to his ears by local bands who were mixing it all up, exposed Wood to new currents through which he'd learn to make all those previously diverse forms flow together freely.
Soon after this crucial point in his ever-more musically enriched life, Eric Wood suffered life-changing injuries from a severe car crash that left him hospitalized and without his own brain's memory-forming functions for more than a year. It was during that time that he turned to writing songs as a way to capture the thoughts and emotions that would otherwise escape him. Songwriting became a kind of temporary memory and a road map out of the convoluted confusion the injuries caused. This is when the songs of one of his mother's favorites, Bob Dylan, came back to his mind. Suddenly they were the only thing that made perfect sense to him. He began to search for the recordings of other Dylan contemporaries and subsequently came to hear and especially love Tim Buckley (who Wood's music is sometimes compared to) and Joni Mitchell.
Recovery came slowly and left Eric with a singular new direction. Within another year, he was performing his own songs nationwide at college concerts and coffee-houses. While functioning as the opening act on a Pure Prairie League tour, Kris Kristofferson heard his music and offered him a publishing deal at Combine Music in Nashville. After moving there, Eric held staff writing positions at two other publishing houses and produced 2 recordings that the country music establishment found very difficult to swallow. They were never released. Wood's rhythmic orientation, lyrics and melodies weren't going to lead him to the stage of the Grand Ole Opry. He left for New York City in 1979. In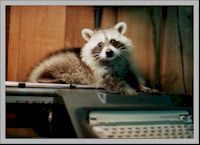 the subsequent 20 years, Wood recorded & performed with top jazz players including Bobby Previte (Depth of Field) and Lindsey Horner (Koch Records) performing at the Bottom Line and The Knitting Factory to growing audiences. Subsequent U.S. tours with Suzanne Vega, Shawn Colvin and Richard Thompson brought more fans and critics to hear him. Finally in 1997, Eric was signed in New York to Tangible Music and his first CD was released. It garnered high critical acclaim from many publications including Entertainment Weekly, The New Yorker, The Chicago Tribune and Rolling Stone, as well as a front page, Giancarlo Susanna review in one of Rome's largest newspapers, La Unite. More European acclaim in Musica, Late For The Sky, Muccio Selvaggio, JAM Magazine, MOJO, Rock 'N Reel and many others soon followed. Buscadero rated it #8 in the top 10 albums of 1997. And Billboard Magazine rated Letters From The Earth #9 in a "Year End Critics' Poll". This was quite an accomplishment for a debut record. One solo European tour and another with Wood's entire band soon followed.
In September 1999, the Eric Wood group's 1998 summer tour will finally come to an end with the new release on Appaloosa /IRD Records. For Eric and the rest of his band (T. Xiques, Carlo DeRosa, Jeff Berman & Luis Perdomo), it actually began in the spring of `98 in the Brooklyn rehearsal space /apartment of string bassist DeRosa. The next two months were spent rehearsing and performing for audiences at The Living Room in NYC where they worked up new songs Eric planned to record as well as older material from Wood's first CD for their scheduled upcoming tour dates in northern Italy. Then, during the Eric Wood group's Italy `98 tour, an impromptu live recording session was arranged at B&B Production Studios near Ferrara, Italy. It was only a couple of days before their headline performance date at the Sotta Le Stella festival at Ferrara (Dylan headlined the year before). But the band had too little studio time left to listen back to the tracks before another band came in. The tapes were subsequently stashed in a gig bag and not heard until Eric later returned to the states. While still in Italy, Franco Ratti at Appaloosa /IRD Records suggested to Eric that he record his new CD for that label. Wood agreed, not knowing he was already carrying the crucial tapes in his bag. Later, the project was completed at World Studios in NYC. During one of his 1998 performances in Italy, singer-songwriter Cristina Dona' ("Tregua" Mescal-Mercury) joined Eric onstage. The memory of her magic voice singing with him prompted Eric to send some of these newly recorded tracks back to Italy for Cristina to sing on.
Recently, The New Yorker called Eric Wood "an artist poised for a breakthrough." Soon, Appaloosa Records will release ten, new, darkly ecstatic Eric Wood songs.